Rusty Georgia-made Kentucky plate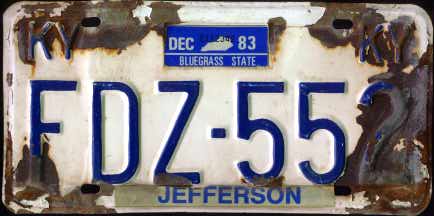 Ladies and Gentlemen, the first Georgia-made Kentucky issue I had the pleasure of adding to my collection. Unfortunately, this is only slightly worse than the average appearance of these plates after being used for a whole two to three years.
Back to Kentucky page
© Copyright 1998-2017 David Nicholson. All Rights Reserved.
Last Modified 10/23/2003.